Yurukyara(ゆるキャラ)= Heartwarming character, you can see many of these characters in everywhere in Japan. Each of them are unique and appealing their home town or area.
In Amanohashidate&Miyazu area, you will see "Kasabou(かさぼう)" 
He is an elf of pine corn.
In the Kasamatu park(傘松公園), there are sweets with shape of Kasabou and you can buy some souvenier of Kasabou. Some weekends and holiday season, you can meet him at the Kasamatsu Park.
There are some stone statue of him as well. I don't have a picture but when you use chair-lift to go up to the park, you will see very little cute one!(I personally think ;))
http://life-1.img.jugem.jp/20110510_2039892.jpg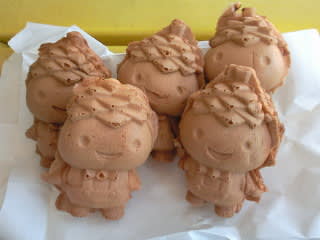 http://blogimg.goo.ne.jp/user_image/5b/d9/7771f5594ffc61e4b776a1f7e3da68c8.jpg
In Ine area, you will see the character called "Funayan(ふなやん)"
He is a boathouse elf with a fishing rod. He is good at fishing but some children cry when they saw him because he is quite big and most of time he has problem with going through doors :D He is cute and soft! You can purchase his goods in Ine.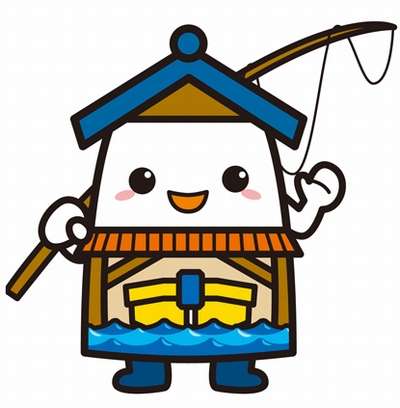 http://aozora.img.jugem.jp/20110605_1996090.jpg